Hire LeFunk! and get ..
Live Classic Dance Hits
2, 3, 4 or 5 Piece Band
DJ Service Option
PA & Mics For Speeches
Lights for Band and Dancefloor
First Dance or Additional Song
Acoustic and Classical Options
Low or High Volume Options
Line-Ups
Our range of line-ups means we can offer something for all budgets and play at venues ranging in size from a bar corner to large hotels and concert halls!
5 Piece Band (LeFunk!)
Lead Vocalist (Female)
Electric Bassist and Vocalist
Electric Guitarist/Backing Vocalist
Keyboards
Drums
4 Piece Band (LeFunk!)
Lead Vocalist (Female)
Electric Bassist and Vocalist
Electric Guitarist/Backing Vocalist
Drums
3 Piece Band (Mini-LeFunk!)
Lead Vocalist (Female)
Electric Bassist and Vocalist
Electric Guitarist/Backing Vocalist
(Drums and Keyboards backing track)
2 Piece Acoustic Duo (LeLounge!)
Latest News
2018 New Photos!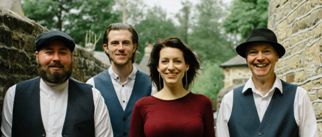 Hayfield was the location again for our recent promotional photoshoot of the four piece band. Thanks again to Sara Kate Photography.
July 2018 Stockport Plaza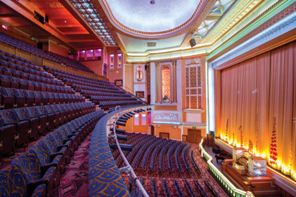 We play at stunning wedding venues around the North West each weekend but once in a while we still have jaw dropping moments! On that note we can't wait to play at the Stockport Plaza Theatre this Summer for the Wedding of Anne and Brett. Weddings at Stockport Plaza.
New Year's Eve 2018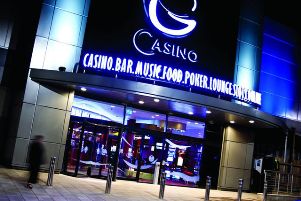 We're delighted to announce that Grosvenor Casinos have re-booked us for this New Year's Eve. This time we'll be playing their Didsbury Casino as our 4 piece band.
Party &amp Wedding DJ Service and PA
In addition to the live band, we can provide all the recorded music you'll need, a DJ service, disco and stage lighting and your own microphone for speeches and announcements. We'll build your ideal playlists in advance, and also bring thousands of hits to satisfy your guests' requests on the day.
Wedding Band First Dance or Special Requests
If you would like us to perform a song that isn't in the band's current repertoire, this is almost always possible. This could be your first dance, or a special song for the occasion.
Public Liability and Emergency Cover
We have deputy musicians who rehearse with us and can usually cover for last minute emergencies.
We have Public Liability Insurance of up to £10million
Our electrical equipment is PAT tested each year.
Planning, Clothing, Playing
As a professional wedding and party band LeFunk! will adapt to the flow or character of your event. Set lengths can be adjusted to fit in with auctions, buffets, raffle results and speeches. Clothing can be funky or formal. Arrival and set up times can usually be arranged to minimise disruption to guests. When you book LeFunk! we don't just turn up on the night and play - we work with you, from the moment you book us, to help realise your plans.
Repertoire
The main band's repertoire is almost entirely comprised of classic dance hits.
We cover songs from the 60s right up to the present day, including plenty of 60s soul and 70s disco.
Other genres including Indie, American Songbook, Easy Listening, Country, Classical and Contemporary Pop can be performed by our band members as an optional extra.
For a more detailed guide to all our repertoire and live music services please see our songs page.
Volume? Too Loud? Sound Limiter?
LeFunk! play as loud as you decide.
Weddings and birthdays are social occasions. We think guests should be able to hear each other!
By switching to our electronic drum kit, even the full band can play at singing voice level . At venues with a sound limiter there is therefore no danger of us triggering a power cut.
Of course if you do want it loud, we can crank it up for a floor thumping nightclub experience either with Mini-LeFunk! or the full band!
LeFunk! Function &amp Wedding Band Image Gallery
To see more photographs use the pop up navigation controls that appear when you hover over the image below.