You are an extremely talented bunch of Musicians xxxx. We shall defo be using you again for more Events and wish you all the best for your Future xxxx

(Sally Barnett - KMRT Charity Ball - Shrigley Hall Derbyshire).
Thank you so much for helping to make it such a special night for me. loved your music and Laura's chat with my family and friends. Faultless vocals and great choice of music.

(Carol - 50th Birthday Party - Derbyshire)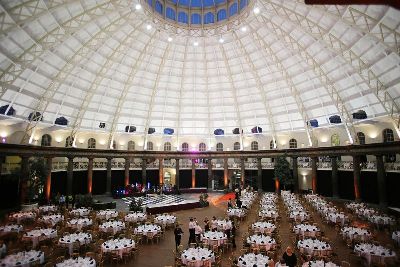 DERBYSHIRE PARTY BANDS
LeFunk! - One of the best party bands Derbyshire has to offer
An experienced soul, funk, pop, motown and disco covers band, Manchester and Hayfield based LeFunk! has a back catalogue of hundreds of delighted customers. They know how to make your event a special day be it a Derbyshire Birthday Party, Derbyshire Festival or Conference Party in Derbyshire.
Fronted by the captivating and effortlessly interactive professional vocal coach Laura-Jayne Hunter, one of the most highly regarded wedding band and party band singers in the Manchester area, with back up from Jade who has performed live with Chris DeBurg, Shane McGowan and Meatloaf!
Click Here for the LeFunk! Derbyshire Party Bands Home Page
ONE OF THE MOST EXPERIENCED BANDS FOR YOUR PARTY IN DERBYSHIRE
Formed in 2010, Derbyshire Party Band LeFunk! have performed at hundreds of parties, functions, birthdays and corporate events for individuals and corporate clients such as the RAF, Adelphi Group, Tyco, Stockport Council, Grosvenor Casinos and many more. At all shapes and sizes of Derbyshire party venues outdoor and in, their experience ranges from clubs and hotels to major music venues including Upper House, Devonshire Dome, The Royal Hotel, Windy Harbour, Cressbrook Hall, Llangollen Pavilion, Tatton Park, Shrigley Hall and many more. The perfect party band for your Derbyshire celebration.
The band also offer add-ons such as:
Have a look at Derbyshire Party Band LeFunk!'s Song List and read the FAQ for booking LeFunk! Function Band for your Party in Derbyshire Here!
BEST DERBYSHIRE PARTY BAND - LEFUNK!
LeFunk! Party Band strive to produce the original sound of the classic hits they perform while maintaining an affordable five, four or three piece format.
For your Derbyshire Function LeFunk! can provide:

Easy listening and Classical music options for drinks receptions, or guest welcome phases.(guitar, piano and singer options)
Five piece, Four Piece, Trio or Duo line-up options suitable for every venue size from Derbyshire bars to Derbyshire concert halls and party venues.
LeFunk! have deputies who rehearse with the band and can stand in if a band member is ill at your Party in Derbyshire
Songs chosen carefully to keep everyone dancing and singing
Suitable for Derbyshire Party Venues with sound limiters(an electric drum kit can be used)
Radio microphone provided for guests to make speeches
A DJ service can be provided, with hits from the last five decades and guests' requests welcomed
Self contained with PA, lights for band and dancefloor areas and a haze machine
The band has PLI Insurance and it P.A.T. Tests equipment each year (certificate provided on request of your Derbyshire Party Venue)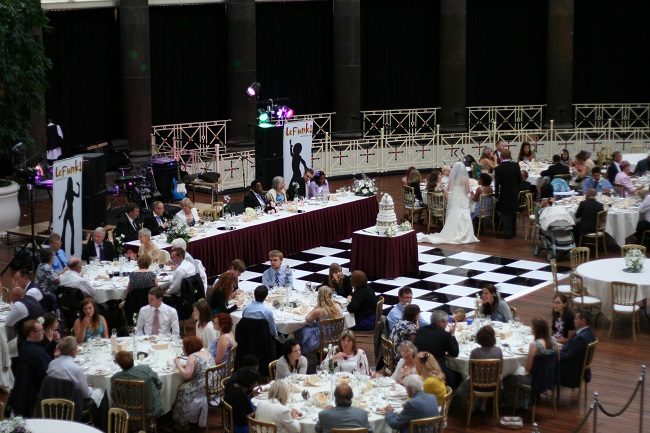 LEFUNK! - DERBYSHIRE PARTY BAND - VENUES
Just about any Derbyshire Function Venue will be able to accommodate LeFunk! in some format. A live group, instead of a DJ makes a unique experience for your guests.
As a starter, the list below suggests some potential venues appropriate for Derbyshire Party Bands